Professional Gas Piping Maintenance and Repair: A key to Keeping Your Natural Gas System Running Safely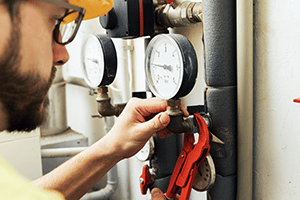 Natural gas is a great way to heat or power appliances in your New Jersey home.
But a natural gas leak is a very serious safety issue for your and your family – and if the source of that leak is your gas piping, you need a professional plumber to repair or replace it as soon as possible (don't worry – we can do it for you right away!).

If you don't have a gas leak, replacing your gas piping may still be a smart move: your pipes could be wrong-sized or poorly matched for use in your home. Gas piping can also degrade over time, which is why routine maintenance by a professional plumber is so important. A master plumber can find and fix issues with your gas piping before they become bigger problems down the road.
Let our expert plumbers put your mind at ease with comprehensive gas piping services for your home! Contact us today to get started.