Emergency Plumber West Milford, NJ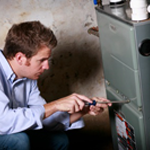 When you think of an emergency in your home, you may think of an unfortunate occurrence such as a fire, or a collapsed roof. Unfortunately, you may also run into a plumbing emergency at some point. From burst water lines to sewage backups, there are simply some plumbing issues that cannot wait.
Fortunately for you, you won't have to wait for regular business hours to resume if you should encounter a plumbing emergency. Mark Lindsay and Son Plumbing & Heating Inc is a true 24/7/365 emergency plumbing company, and we are always available to help you deal with a plumbing emergency in your home. Don't hesitate to dial our number at any time of day to speak with an experienced West Milford plumber!
Keeping Your Cool in the Event of a Plumbing Emergency
We are not going to mince words. A plumbing emergency is going to be a very stressful situation. Generally, there will be water going all over the place in your home. With no end to the problem in sight, it can be easy to freeze up.
That is the last thing that you want to do, though. While we certainly don't expect you to spring into action and to resolve the problem on your own, it will benefit you and your property greatly to keep your cool and to follow a few general steps.
What You Should Do in a Plumbing Emergency
Get to your shut–off valves. If you do not know where your plumbing shut–off valves are, we cannot stress enough how much better it is to find them now, rather than when disaster strikes. They'll generally be under sinks, behind appliances, and on the wall behind toilets. If the emergency stems from the water supply, head straight to the main water shut–off in your home.
Stop using the water entirely. If the emergency is with a clogged or backed–up drain, there is not really all that much you can do. To avoid making matters worse, though, you should avoid using any water at any fixture or appliance in the house. The more water that you're putting into the system, the more water you'll encounter backing up into your home.
Dial our number. Once you've got a grasp on the situation, the next step should be to dial our number so that we can get a plumber out to you and resolve the problem. If you suspect that you have a gas leak on your property—and yes, this is a plumbing issue—you should contact your gas company as well, as they may have specific instructions for you.
When in Doubt, Give Us a Call
There are certainly plumbing issues that can be put off until regular business hours. If your sink is dripping, for instance, you don't really need to be scheduling emergency plumbing services. If you have any cause to think that something is an emergency, though, it's better to be safe than sorry. We offer 24 hour emergency plumbing services to residents in Clifton, Morristown, Wayne, and throughout Northern NJ.
Different plumbing emergencies will require different solutions. In some cases, emergency repairs may be the best course of action. In situations of extensive damage, plumbing replacement services may be necessary. What is true across the board, though, is that you can count on us to get the job done right.