AC Maintenance Tips for Spring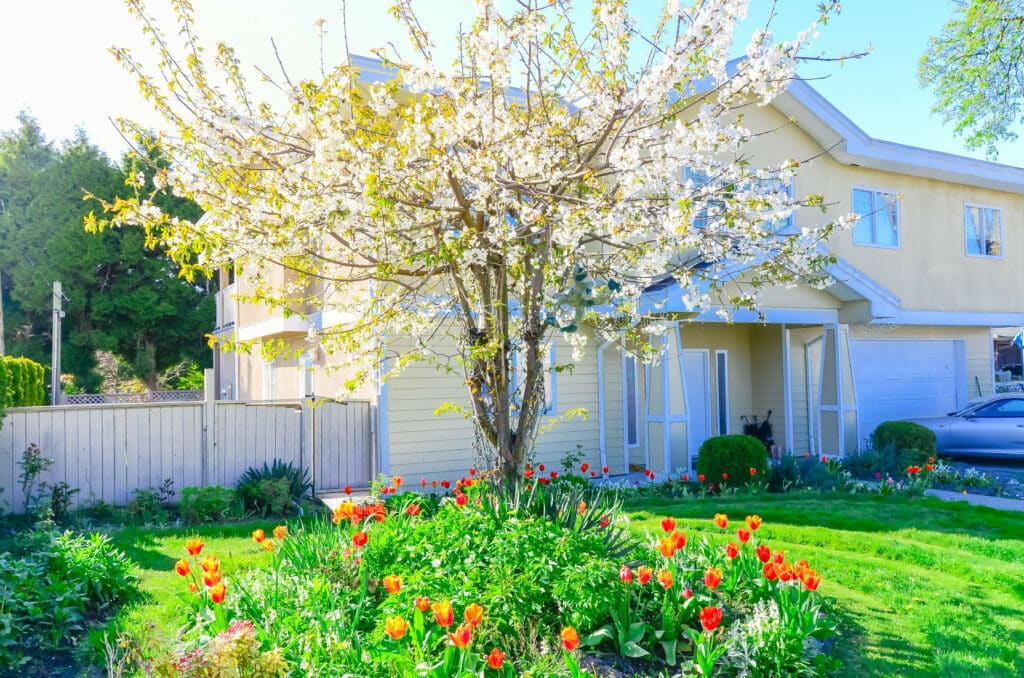 It's officially Spring in New Jersey and soon it will be time to switch from using your heating system to using your air conditioning.
The last thing you need is to have your AC system quit, especially on one of those classic hot and humid New Jersey nights. Not fun. Or Comfortable. By having your West Milford HVAC contractor regularly maintain your system though, you can save yourself money, time, and aggravation.
Like everyone and the trees, flowers, animals and such, your HVAC system needs to prepare for the new season and warmer, humid weather. While scheduling your spring system maintenance and service, there are things you can do to prepare your HVAC system for the warmer weather. The longer daylight hours will give you an incentive to get them done. For laughs – which would you rather do on a nice spring evening, sit on your back porch and relax or clean debris from around your air conditioning compressor?
Continue reading to learn some air conditioning maintenance tips, as well as some benefits to maintaining your HVAC system. If you're ready to schedule service or have any questions, feel free to reach out to our team!
1) Change Your AC Filter
A clean filter will help your system work more efficiently, reduce your energy bills, and ensure good indoor air quality. You should check your filter once a month and change it when it's dirty. How often you change your filter will depend on things such as pets, your location, and so on.
You normally should change your filter once per month. If you have high pollen counts, you'll probably be changing your filter more often.
Keeping your filter clean helps keep your air health and the amount of dust, pollen, and other indoor pollutants to a minimum. It'll also help keep your house clean. The less dirt coming in, the less you'll need to dust the furniture and everything else.
2) Upgrade Your AC Filter
One thing you can do that's budget friendly is upgrade your filter. A higher quality filter catches more particulates like pollen, pet dander, dust, and so on. They may cost a little more but a high-efficiency filter will keep your indoor air cleaner and your family more comfortable.
3) Clear Debris from Around the Outdoor Unit
Debris has probably accumulated around your outdoor unit during the fall and winter. Leaves, branches, and other debris blown around during fall and winter storms can pile up around your unit. Rake leaves and other debris away from your unit in at least a two-foot area around it. Trim away any bushes or plants that are growing near your unit. This will help prevent them from growing too close to the unit during the spring and summer. Also, you'll need to keep an eye on them and keep them trimmed.
4) Visually Inspect the Outdoor Unit
Visually inspect the outdoor unit to make sure it's level and the surface is stable. Check to see that the condenser is in good shape and undamaged. The cooling fins can be fragile and can be damaged easily. If anything looks wrong or the condenser looks like it's been damaged in any way, contact your HVAC service company to have them take a look.
5) Have Your Air Ducts Cleaned
Spring is the perfect time to have your ducts cleaned. This will clear out all the dust, mold, pet dander, and other indoor air pollutants that have accumulated over the winter. And it doesn't have to be done that often – you'll only need to do this about every five years or so.
6) Check for Air Leaks
If your house isn't sealed properly, your cool air will go right outside, and your home won't be as comfortable as it should be. As you do your spring projects, check for areas that can leak, such as weatherstripping around your doors, windows, and the door jamb. Check the caulking around your windows. This can be a major contributor to cooling losses.
Also pay attention to any unusual temperatures in any areas in your home. This will help decrease the workload on your system and make your home more comfortable all year round.
Benefits of Preventive HVAC Maintenance
There are many benefits of preventive maintenance for your HVAC system. Here are just a few that will give you peace of mind:
1) A Maintenance Schedule
Call your HVAC contractor to arrange a maintenance schedule if they offer one. Each visit will allow your contractor to do all the necessary maintenance, system checks, and repairs, if necessary, to get your system ready for the spring and summer cooling season.
2) Prevent Breakdowns
Preventative maintenance will keep your system from breaking down during the season, which could leave you and your family very uncomfortable. Preventative maintenance will also save you money on costly repairs by correcting any possible problems before they cause trouble or a breakdown.
3) Lower Bills
This is a big one. Everything is more expensive these days. Your cooling bill shouldn't be one of them. By regularly doing HVAC system maintenance, you'll keep it trouble free and running as efficiently as possible. You'll see this decrease your monthly bill. You can save up to as much as 10 percent each month with a properly maintained system. Plus, you could save hundreds on repair costs.
4) Reduce Wear & Tear on Your System
By regularly maintaining your HVAC system, you reduce the wear and tear that can cause inefficient operation and breakdowns. By having your HVAC contractor check your system regularly, they can spot any possible issues, such as bad wiring, possible motor failure, coolant leaks, damage to outdoor components, etc.
By eliminating these problems, your system will function more efficiently and last much longer. Instead of having to replace your system in only a few years, regular maintenance will allow you to have it function well for its full lifespan (usually around 10 years). So instead of spending money on a new system every few years, you can use the money you would have spent on that and spend it on something else a lot more fun. (We'll let you decide what that is 🙂)
5) Warranty Support
Most HVAC system manufacturers require regular maintenance to maintain the system's warranty. If you don't have regular maintenance, you'll have to pay for any repairs out of pocket, even if the warranty is still in effect. And we all know that can get expensive. So to save yourself a lot of money and keep your peace of mind, make sure your HVAC system is regularly maintained by your contractor. Keeping the manufacturer's warranty in effect is the best way to keep your system running right.
Regular Maintenance is Smart
Regular system maintenance is just the smart thing to do. You have enough to worry about these days. Worrying about whether your HVAC system will work when you turn it on is something you don't need. Knowing that you are having it regularly maintained will reduce the amount of stress you feel. You know it'll keep you cool on those hot summer days and not break down.
You'll be seeing the results of that maintenance in the lower bills you pay every month. And you can go to sleep at night knowing you won't be waking up in the wee hours of the morning feeling like you're sleeping in a sauna or steam room. Your family and pets will be comfortable and happy.
And by being smart about HVAC system maintenance, you'll be able to put the money you saved to good use, Ok – like that new, bigger gas grill you've been thinking about
Besides, you've got the family reunion at your house this year, so you're gonna need a bigger grill.
HVAC Experts are Standing By!
For advice on HVAC system maintenance and the benefits it can bring you, call us at Mark
Lindsay & Son and we'll help you get your system working at top efficiency and reliability. Our friendly and trained staff will be happy to take care of all your HVAC system
needs.
Learn More About West Milford AC Maintenance
Check out more blog posts below for some helpful info, expert tips and more!