Bathroom Remodeling in West Milford, NJ
In addition to offering outstanding HVAC and plumbing services, Mark Lindsay and Son Plumbing & Heating also offer the finest bathroom remodeling in West Milford, NJ.
If you are thinking about bathroom remodel in West Milford on any scale, then we are the professionals to call. There are many reasons that you may choose to remodel your bathroom, but you are always going to require skilled professionals to do the job regardless of your motivation. From simple faucet installation and to full remodels with complex and intricate tile work, we do it all. Simply give us a call today to discuss your bathroom remodeling ideas, and we'll work closely with you to ensure that your vision is realized. You honestly cannot go wrong in scheduling your bathroom remodeling services in West Milford with a member of our team.
GET BATHROOM REMODELING HELP NOW
BATHROOM REMODEL SERVICES
The experts on staff at Mark Lindsay and Son are some of the best plumbers in West Milford, and have experience in all facets of bathroom remodeling. We are skilled and knowledgeable on all the trusted brands, makes and models are for appliances and fixtures, and know how to install anything exactly per manufacturer recommendations.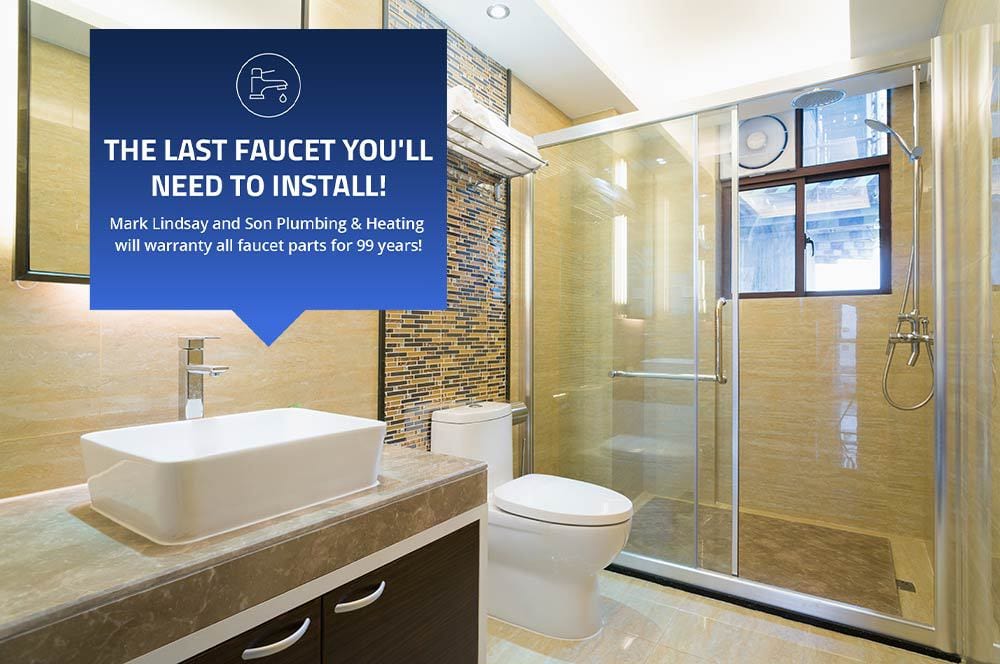 ONE DAY BATHROOM REMODEL
Property owners in West Milford who are looking for a bathroom remodeler that works quickly will be pleased to learn that we offer rapid service. We can do a one day bathroom remodel in West Milford or the surrounding area, and get all the significant changes completed within 24 hours.
BATHROOM FIXTURES
When you are remodeling and need to choose bathroom fixtures, you can have peace of mind knowing our experts are on the job. We have industry professionals that will make sure that your place in West Milford is equipped with the perfect toilet, sink, tub, shower, or all of the above!
SINK, SHOWER & BATHTUB FAUCETS
Our team can assist you when you are in the market to upgrade and replace the faucets at your property in West Milford. We can recommend trusted brands and options, and then get them installed, ensuring they look great and work perfectly.
When to Consider a Bath Remodel
As we said above, there are various reasons that homeowners may consider a bathroom remodeling project. Whatever your reasons, we are here to help you get your project off the ground and to keep everything on track. Common reasons for pursuing a bathroom remodel include the following.
Increasing Home Value
Are you thinking about selling your home down the line? Do you want to put some money into your home in order to make it not only more enticing to potential buyers, but also to add value to it? Then remodeling your bathroom is a great place to start.
Resolving Existing Issues
Remodeling your bathroom is also an effective way in which to resolve problems with the space. If, for instance, you have some cracked tiling, or a leaky bathtub, you may want to look at this as an opportunity to undertake a more substantial remodeling project, rather than fixing one issue at a time.
Improving Accessibility
Do you have any family members or residents in your home that are disabled, or simply getting on in years and have a harder time getting around? Remodeling your bathroom in order to better accommodate their needs can greatly improve quality of life.
Shaking Things Up
Finally, keep in mind that your bathroom is not entirely about function. If you simply don't like the layout of your bathroom or the style of the fixtures and tiling therein, that alone is reason enough to consider a bathroom remodeling project. Let us help you to enjoy the bathroom of your dreams.
Always Work with Professional Bath Remodeling Contractors
We all know someone in the neighborhood that makes claims of being a great handy man. We implore you to avoid hiring amateurs or novices when it comes to a project like remodeling a bathroom, though. The last thing that you want to do is learn the hard way that the neighborhood handyman or woman is not quite as skilled as expected.
Our remodeling contractors in West Milford use only the finest materials in their projects, and they'll work with you to establish a manageable budget and a realistic timeline. We are fully bonded and insured, so you can feel safe in knowing that your investment is protected. Call today and ask us about bathroom remodeling in West Milford and start moving toward that bathroom you've always wanted!
CALL NOW FOR BATH REMODEL SERVICE
Some Of Our Recent Work