4 Fall Projects that Make Your Home Safer for Winter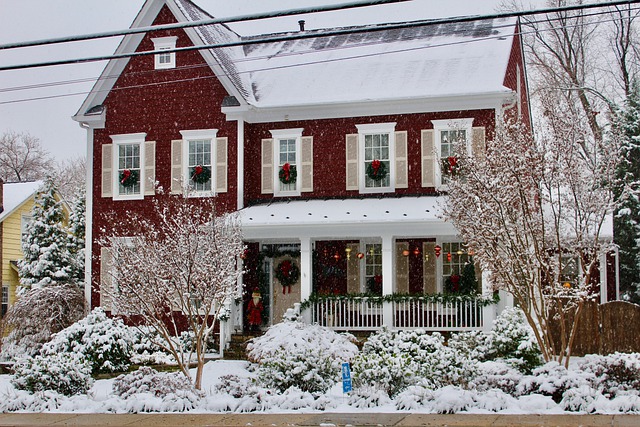 When temperatures drop, your heating system has a tough job. It has to run around the clock to keep you warm, which can cause a lot of problems within a heater.
And, unfortunately, the colder it is outdoors, the more likely you are to encounter problems that risk your safety and that can damage parts of your home.
Here are a few things we think you should do to get your home ready for the chill ahead, so that your home and family can stay safe this winter.
1) Install a Generator
A whole-house generator helps you to feel more secure during the coldest winter nights, when a power outage could be devastating. Automatic standby generators turn on without you having to worry about finding a switch in the dark. All or most of your home is powered again only seconds after a power outage, keeping your home well-lit for safety and keeping all of your appliances running,.
2) Test Carbon Monoxide and Smoke Detectors
Your home should have both carbon monoxide detectors and smoke detectors within 10 feet of all sleeping areas. If not, you should install them ASAP! In addition, it's important to test these each month to see if the alarm is working.
Hold down the button and listen for a loud alarm that should be able to wake you up.
Replace the batteries every six months, or whenever they stop working.
Replace the smoke and carbon monoxide detectors every ten years.
To learn more about how to keep your family safe from carbon monoxide, be sure to check out our blog!
3) Schedule Heating Maintenance
Heating maintenance is a service that helps your heating system to run more smoothly and gives you peace of mind over the way your furnace or boiler operates. Schedule this service early in the fall to get your unit into shape for winter and to detect any safety issues early in the season. Call a qualified heating technician with plenty of experience.
4) Winterize Outdoor Faucets
The faucets outside of your home can freeze when the weather starts to turn, causing pipes to burst and faucets to rip from the walls. Winterize your outdoor faucets by shutting off the water valve to the outdoors and opening up the faucets. If you have an irrigation system, you can winterize this as well. If your pipes have already frozen, read our blog post about how to fix frozen pipes here!
Help from the Pros
The team at Mark Lindsay and Son Plumbing & Heating is here to help you winterize your home! Be sure to read our "Is Your Home Winter Ready?" blog post or simply give us a call!