8 Home Maintenance Tips that Can Help Save You Money This Spring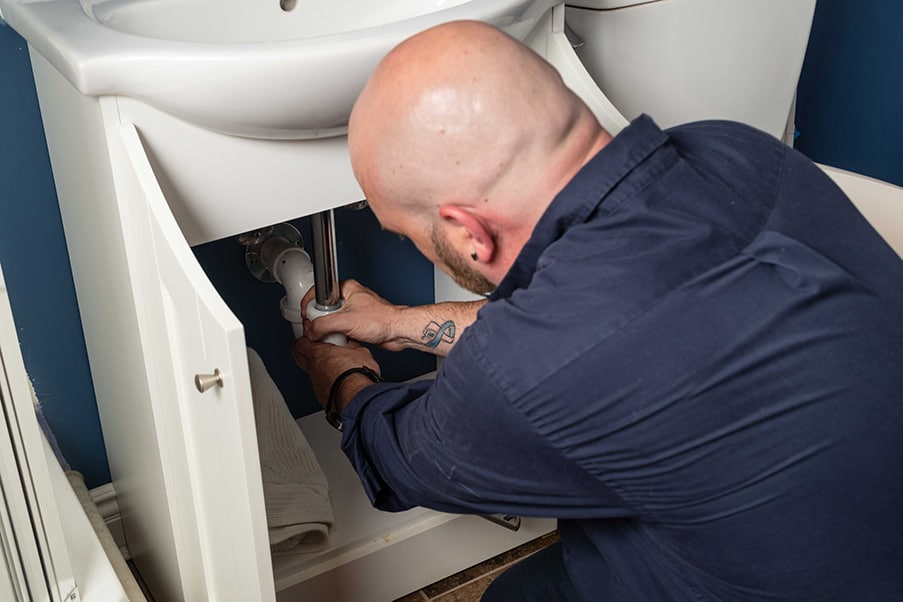 There are several springtime home maintenance projects which can increase efficiency, help prevent costly damage, and increase your home's safety. Routine maintenance costs much less than major fixes down the road.
Continue reading for some plumbing maintenance tips or simply reach out to the West Milford HVAC and plumbing pros from the Mark Lindsay team with any questions or if you need to schedule service!
1) Schedule Routine Maintenance
Routine heating maintenance and air conditioning maintenance can help prevent the need for more expensive repairs down the road, catching small problems before they become big problems, as well as save money and energy!
2) Change Batteries in Smoke Alarms, CO Detectors & Thermostats
Don't let these items become an afterthought once they are installed. Smoke and carbon monoxide detectors are lifesavers and is extremely important to check periodically that they are working properly.
3) Check & Clean Dehumidifiers
A maintained dehumidifier will perform better for a longer period of time. Regular cleaning can save you money as a more efficient dehumidifier will be more effective in removing moisture from the air.
4) Check Water Softener
By investing in a water softener to have great water, you want to protect your investment by keeping it maintained properly. Proper maintenance will allow you to enjoy the benefits of your water softener for years to come. Check your water softener and add salt if needed.
5) Inspect Plumbing System
Performing a complete evaluation once a year is important to help keep systems running smoothly and help to avoid unexpected, sometimes costly repairs.
6) Test Sump Pump
Sump pumps are important to help keep your home safe from flooding. Testing your sump pump is important since they don't go to work year-round and you want to make sure that it does its job when needed to prevent water damage.
7) Change Air Filters
Changing air filters in your home's HVAC system is very important in helping you save thousands in possible repairs and replacement costs, such as clogged air filters. Changing the air filter will also ensure cleaner, fresher, healthier air.
8) Turn On & Check Outside Spigots
Spring is a good time to check your spigots for any leaks as it can waste quite a bit of water.
Your Plumbing & HVAC Experts Are Standing By!
If you'd like a professional to put your mind at ease, then call the northern New Jersey HVAC and plumbing service pros at Mark Lindsay and Son today!