Reasons To Have A Whole House Generator
Wouldn't it be nice to know that, during a power outage, you could sit back and wait a few seconds and have the power back already? A whole house generator can do this for you in a variety of ways! Before we jump into the many reasons to have a whole-house generator, let's learn a bit about how they work.
How a Whole-House Generator Works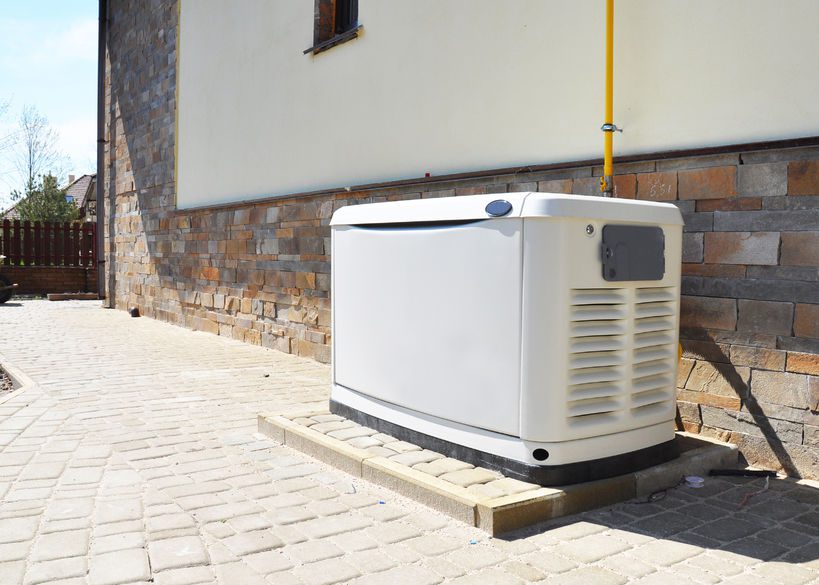 When you have a portable generator, you have to fish it out of the garage when the power goes out, with little lighting, and hook up extension cords to get power to select appliances in the home. But a whole-house generator is different. It's wired into your electrical system.
When the power goes out in your home, the generator senses the outage. And within seconds, your generator uses natural gas to power your home. Natural gas is an excellent source of power, and your entire home comes back to life in no time. You don't have to lift a finger!
Benefits of a Whole Home Generator
You never know the value of a whole house generator until you really need it. Sure, by automatically restoring power a few seconds after an outage, a whole home generator will keep the lights on when severe summer weather wreaks havoc on New Jersey power grids – but it will do much more than that.
1. Protect Your Health
A whole house generator can literally be a lifesaver, keeping emergency medical equipment up and running. It can also power any air quality equipment connected to your home's HVAC system, which can really help if you suffer from summer allergies or asthma.
2. Protect Your Family
A generator will help keep your family safe and connected by enabling you to recharge laptops, tablets and cellphones.
3. Protect Your Home from Flooding
A generator will keep your sump pump working even if power is down, so on top of everything else, you won't have to worry about your home flooding.
4. Keep Your Valuables Safe
With a whole house generator, home security systems will stay on to protect your valuables.
5. Protect Your Food
A whole-home generator can prevent hundreds of dollars of food spoilage in your fridge and freezer by keeping the power running to your appliances.
6. Stay Comfortable
When summer storm season arrives, so do hot, sticky nights. A whole house generator will keep your A/C running.
Call the Generator Experts at Mark Lindsay!
Be prepared for any weather! Give the team at Mark Lindsay and Son Plumbing & Heating a call to learn about whole house generator options for your New Jersey home!
CALL NOW FOR GENERATOR HELP