How to Protect Your Home from Freezing Temperatures this Winter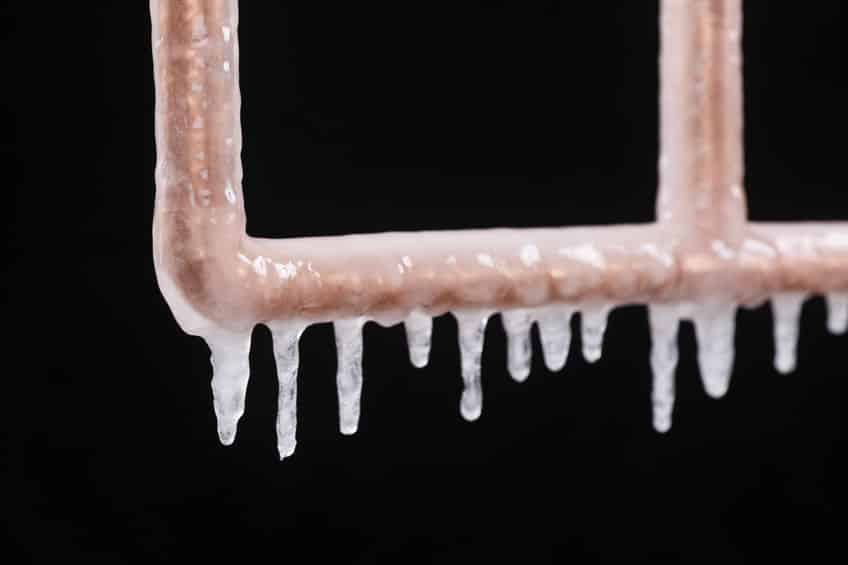 Freezing temperatures in northern New Jersey can lead to some serious problems both inside and outside of your home.
Fortunately, there are some simple things you can do to prevent these problems, along with some potential plumbing emergencies!
Continue reading to learn some tips on how to protect your home from freezing temperatures and be sure to call the experienced plumbers at Mark Lindsay and Son Plumbing & Heating when you need service!
Outdoor Tips
Shut off the outside faucets. Store garden hoses away. Shut off the water to the outdoors and open up the faucets to drain water. Then, insulate the hose bibs.
Check outside walls for leaks. Even small holes where cable wires or phone lines enter your home can be a way for heat to leak out of the house. Foam insulation and weather stripping can seal these up.
Clean the gutters. Full gutters can allow ice to build up on your roof.
Close the garage. Minimize the time your garage door is open to keep out cold air and protect any piping in or near the garage.
Indoor Tips
Insulate to prevent freezing. Prevent pipes from freezing with home insulation, attic insulation, and insulating sleeves around exposed piping. This helps ensure you won't run into a plumbing emergency due to frozen or burst pipes!
Drip your faucets. If you've experienced problems with pipes freezing in the past, try leaving the faucet at a slow drip in extreme temperatures, and open cupboards to allow heat to reach low pipes.
Know the location of the water shut-off. Make sure everyone in the home knows where it is, and that there is a clear path leading to your shut-off valve.
Keep attic vents and soffits clear. This also helps to prevent ice dams on the roof.
Keep the thermostat in good shape. Use your thermostat to set temperatures efficiently, and keep spare batteries around just in case.
Maintain your heating system. Having regular heating maintenance performed helps ensure your system won't breakdown when you really need it.
Have a plan for your vacation. You may want to completely shut off the water throughout your home and open up the faucets. This way, you do not need to worry about the plumbing freezing while you are away.
Help from Framingham Plumbing Pros
If you're experiencing any winter plumbing or HVAC issues, don't hesitate to reach out to us! We can provide maintenance to help prevent problems from popping up, and repairs and replacements for when they do!