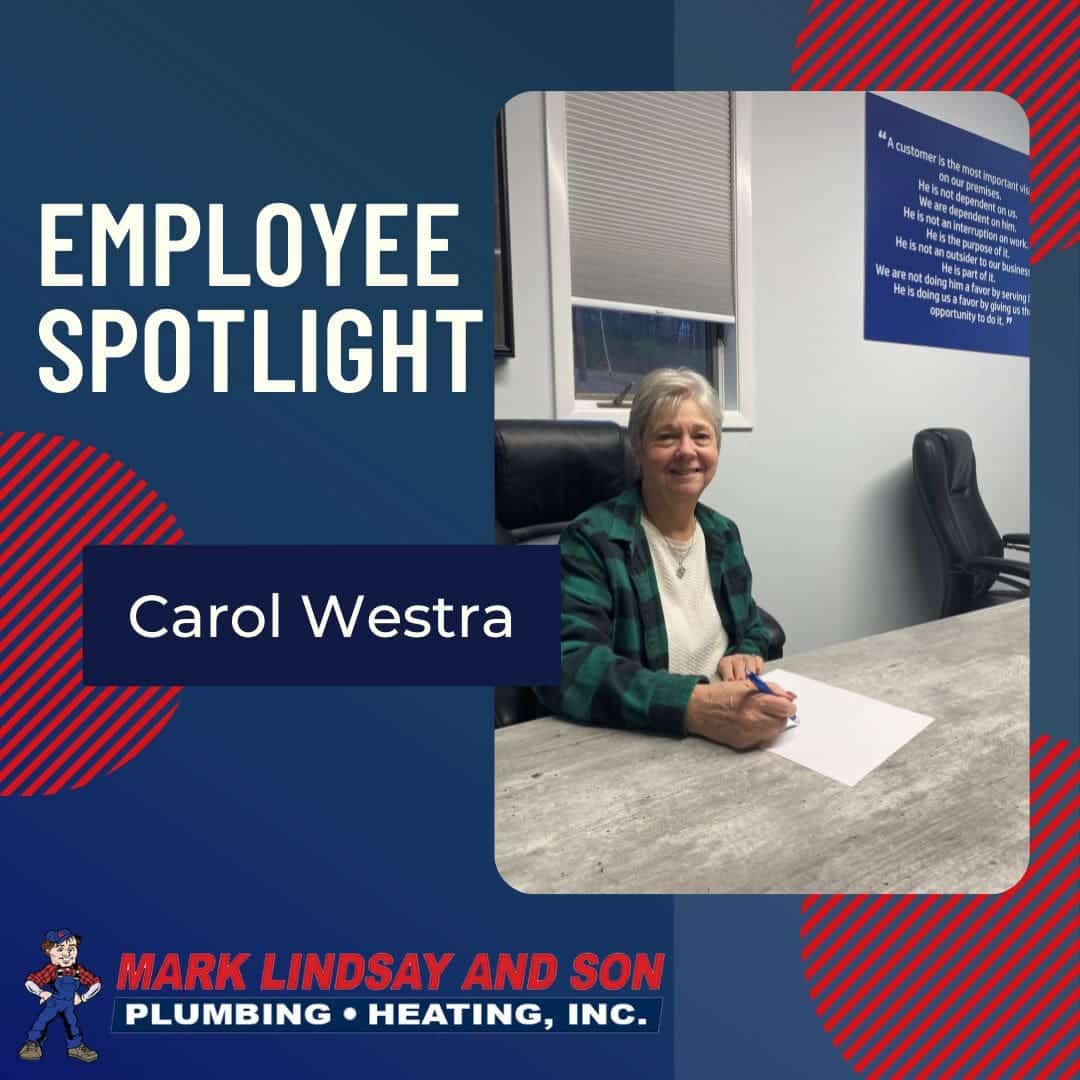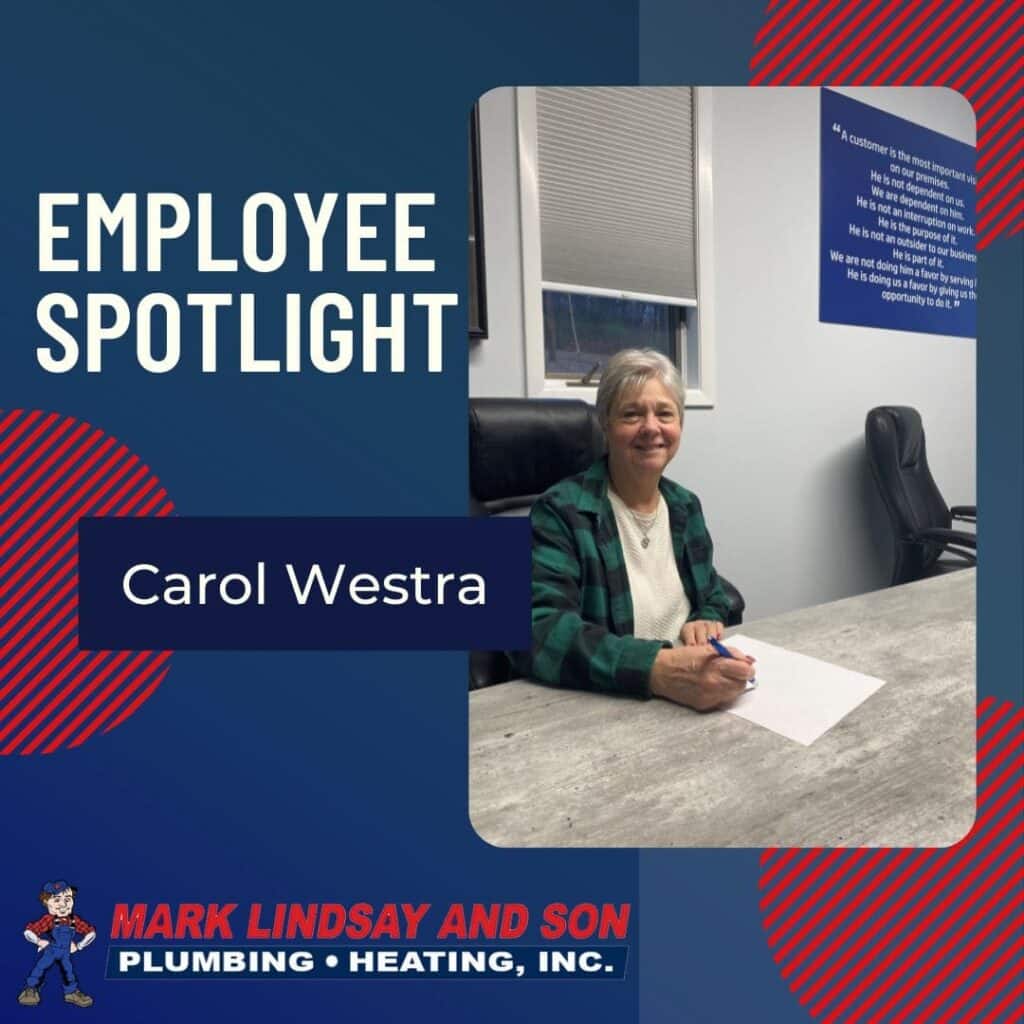 Meet Carol!
She works in our Accounting department and has been with Mark Lindsay and Son Plumbing & Heating for two years. 
When she's planning a vacation, you might find her scheduling a cruise to Alaska! It's the most relaxing trip she's ever had and the landscape was amazing!
Winning the lottery would not only get her on another cruise, but she says she'd probably retire and spend time enjoying her family and friends.
What does she like most about her job? Her co-workers! Well, we sure enjoy having you on the Mark Lindsay team, Carol!
If you're interested in joining the MLP team, visit our Careers page to browse current openings and submit your resume!
JOIN OUR TEAM