Our May 2021 Employee Spotlight: Drew Storms
Meet Drew!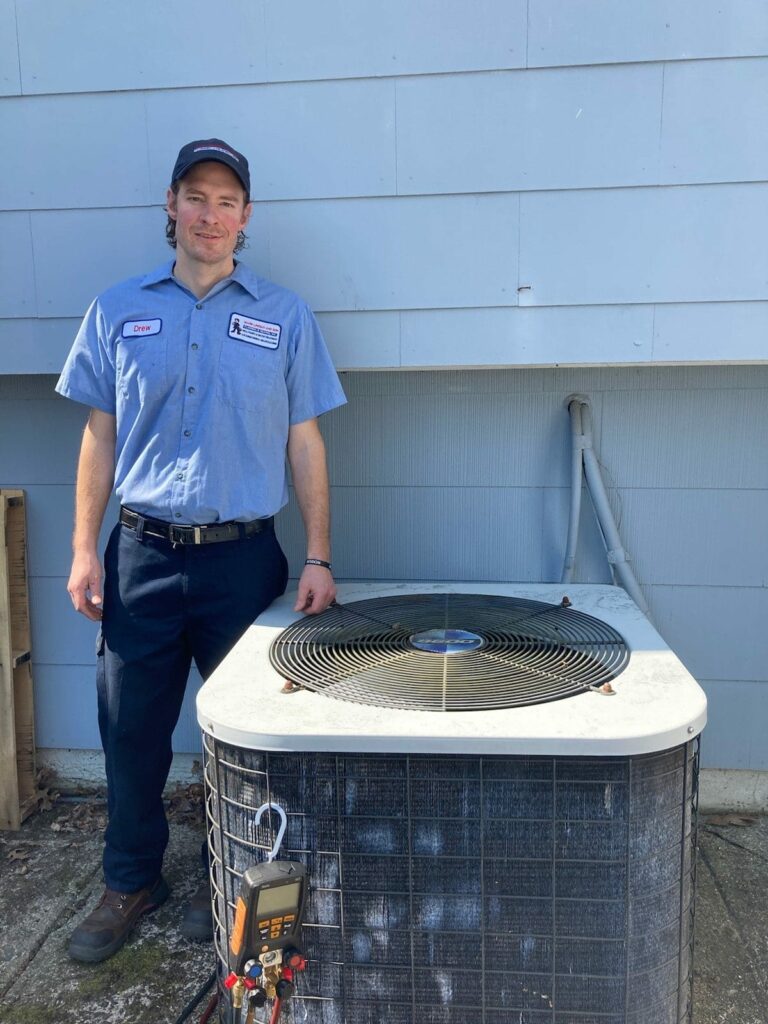 Drew began working for Mark Lindsay and Son Plumbing & Heating just over a year ago. He specializes in Heating & Air Conditioning repairs and is also an asset to the plumbing side of our business.
At home, Drew is a husband, dad of two kids, and a doggie dad! 🐶
In his spare time (if he ever has any!), Drew likes to spend time with his family, play guitar, mountain bike and enjoy the outdoors. When asked why he chose to join this industry, Drew's response was, "There will always be work in this field and I enjoy working with my hands and fixing things."
What Drew values most about working for Mark Lindsay and Son is the ability to work in all areas of HVAC and plumbing and the training that is offered to stay up-to-date with new equipment.
We appreciate all of Drew's talented skills and having him as part of the Mark Lindsay family!
If you're interested in joining our team, visit our Careers page to browse current openings and submit your resume!
JOIN OUR TEAM