Our January 2022 Employee Spotlight
Meet Max! And as you can see, at Mark Lindsay and Son we aim to go over the top to serve our customers!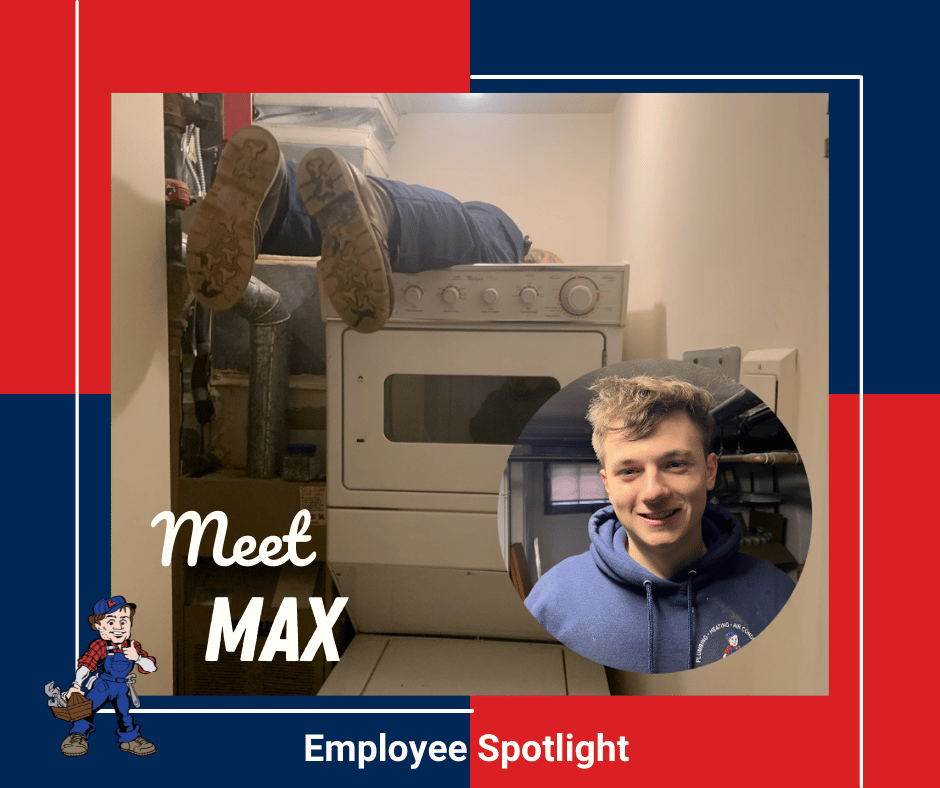 Max Mayer is a hardworking plumber who has recently joined the Mark Lindsay and Son Plumbing & Heating team. As a determined and attentive team player, Max says he appreciates how organized our company is. He loves learning and hopes that technology will continue to advance in the HVAC industry.
When Max isn't taking care of our customer's plumbing needs – you can find him riding his Harley or working on his Mustang. He has a passion for cars, dirt bikes and motorcycles!
Max wanted to become a Police Officer when he was young, but says now learning to be an Astronaut would be very interesting.
Guess what meal Max would eat every day for the rest of his life? Chocolate Chip Pancakes! Well, we can't really argue with that either 😉 🥞
Thanks for joining the team, Max! We sure appreciate all of your efforts and hard work!
If you're interested in joining the MLP team, visit our Careers page to browse current openings and submit your resume!
JOIN OUR TEAM