Our February 2022 Employee Spotlight
Meet Dean Tutzauer and Vinny Rapisardi, the Mark Lindsay Dynamic Duo Installer team! They install, repair, replace and maintain HVAC systems for our customers. Look at their fabulous work on a recent boiler installation!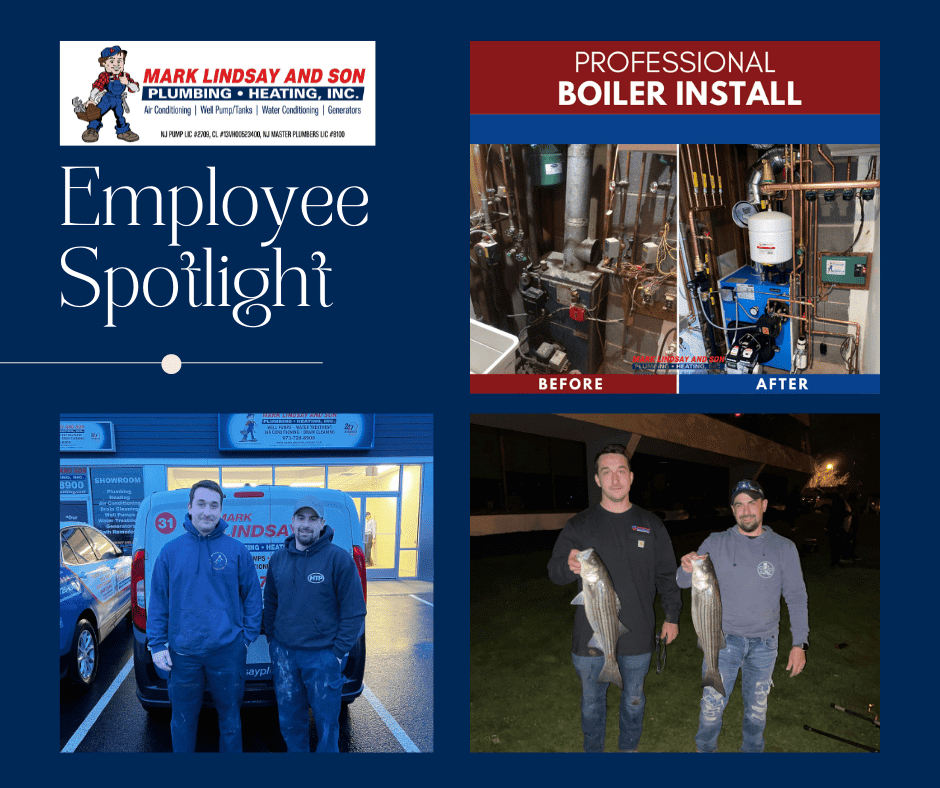 They are both avid fishermen who also appreciate the beauty and activities of island life! Hawaii for Dean and Aruba for Vinny.
While Dean could exist on Buffalo wings for the rest of his life, Vinny has more of a sweet tooth and prefers brownies.
Vinny said he'd like to give skydiving a try someday, Dean says he's pretty content with fishing, ice fishing, more fishing and hunting. However, they both agree being outdoors is where it's at!
As far as working for Mark Lindsay and Son, Dean sums it up:
"Everyone here has the same attitude and personality. We get along like one big family. Sure, we may have our moments, but at the end of the day, we all know we can count on each other to help one another."
We're so grateful to have both Dean and Vinny as part of the Mark Lindsay family! Thank you for your excellent work and team spirit, guys!
If you're interested in joining the MLP team, visit our Careers page to browse current openings and submit your resume!
JOIN OUR TEAM