Plumbing & HVAC in Mahwah, NJ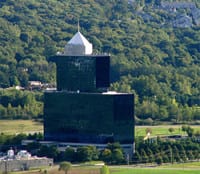 Are you looking for someone to take care of plumbing, heating, and air conditioning problems around your home? If you live in Mahwah, NJ, call us at Mark Lindsay and Son. We have certified experts in all of these areas who can come to your house and help you out. Our friendly schedulers will help you find the perfect person for your job so you can exactly what you need fixed and finished as soon as possible.
GET HVAC OR PLUMBING HELP NOW
Plumber Mahwah, NJ
When you have a plumbing problem, you don't have time to wait around for a Mahwah plumber to come to you whenever it's convenient. You need someone who can get to you fast, diagnose your problem, and get things fixed for you fast. You don't need to spend any more time worrying and wondering what's wrong. Instead, you need a plumber in Mahwah who understands that part of his or her job is to alleviate your worries so you can get back to the things you need to do.
We offer comprehensive plumbing services in Mahwah, NJ and the surrounding area. There's no job we won't handle. Whether you feel like your job is big or small, it's perfect for our plumbers. You can call us with anything because we can handle it all, from water conditioning to faucet repair.
We'll even take on plumbing remodeling projects or installations. Just tell us what you need and we'll be there, getting everything set up just right for you. We can even recommend appliances or fixtures based on our vast experience in the field. If you want something that will last, call our expert plumbers in Mahwah and we'll help you find it!
HVAC Mahwah, NJ
We have a comprehensive Mahwah HVAC service, too. Our licensed HVAC technicians know how to solve any problem that comes up. Even if your system is complex or just being difficult, we know how troubleshoot the issue and get it solved fast. After all, you don't want to be uncomfortable in your home for any longer than is absolutely necessary to get everything fixed.
Heating Services
Our HVAC experts are well-versed with all types of heating systems and issues. We know the specifications for all of the big manufacturers, so we can help make sure that everything is done well, be it heating maintenance, repair, installation or replacement! Regardless of the type of heating system you need help with, you can count on our skilled technicians. Reach out to us for all of your furnace, boiler or heat pump needs and we'll send a Mahwah heating specialist your way ASAP!
Air Conditioning Services
We offer a full range of air conditioning services in Mahwah, NJ. We take care of regular AC maintenance, which can keep your air conditioner running for a long time, and if you're having issues, we'll handle your air conditioning repair in Mahwah. Need a new air conditioning system? We can help you order and install that, too. We will help you choose a unit based on your energy efficiency needs, the size of your home, and how much you plan to use it. Then we'll get it ordered, oversee its delivery, and get it installed for you as soon as possible.
Expert Mahwah Plumbers & HVAC Techs
No matter what you need around your house, we'll help you get it. Call us today for more information or to schedule an appointment with one of our techs. Pretty soon, your house and your life will be back to normal in Mahwah!
CALL NOW FOR PLUMBING OR HVAC SERVICE